Shades of Blue Wedding ~ Desert Mountain ~ Scottsdale, Arizona
When Canadian bride Claire and her groom Jeff celebrated their late summer wedding in one of the most breathtaking areas in Arizona, couture Sonoran Desert style naturally became a design element for this outdoors  loving couple.  Set high in the northeast corner of Scottsdale, the Chiricahua Clubhouse at Desert Mountain was the perfect choice for the celebration.  With a vista overlooking the Valley of the Sun, unparalled by any other in Arizona, the venue is reminiscent  of  an old stone European estate likely to be found in the Tuscan region of Italy.  Claire's vision for the wedding was to hold an elegant event featuring the color blue.
When designing weddings in our beautiful desert, it is important to consider your surrounding elements and not "fight mother nature."  Since both Claire's ceremony and reception were held in the same courtyard, the first design element considered was incorporating a darker color blue with all of the natural details in the space such as European stone walls, flagstone floors and olive trees.  By walking through the venue with swatches, a perfect shade of navy blue linen was chosen to complement the gray-blue tones of the stone while dark fruitwood chiavari chairs softly blended in with the wood of the olive trees and carved wooden doors.
Since the reception was held in a dimly lit, yet twinkling courtyard, ivory flowers and floating candlelight naturally illuminated the dinner tables.   Small touches such as floating ivory blossoms in the water feature and using stones and branches to form an escort card tree, were simple yet noticeable details.  In lieu of table numbers, the clever bride named her tables in the different shades of blue for a whimsical, yet couture touch.
Being an adventuresome girl, the bride chose monochromatic blue bouquets that were reminiscent of her mother's native Ireland and accented them with her mother's favorite flower, the blue iris.  The gentlemen were a fashion statement of their own wearing dapper blue ties and tailored suits.  Even subtle touches, such as a blue blossom petal toss, added a color of belonging to the space.
As you design your Arizona wedding, remember that incorporating simple design details within natural spaces is the key to event intimacy, even in our vast Sonoran desert.  Images by Jen Bowen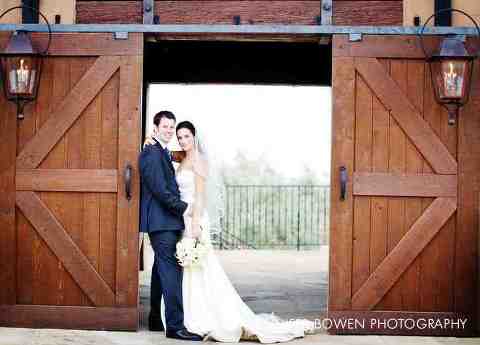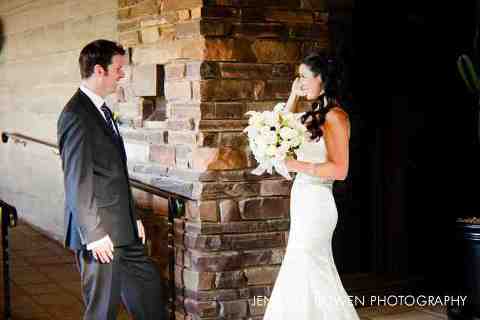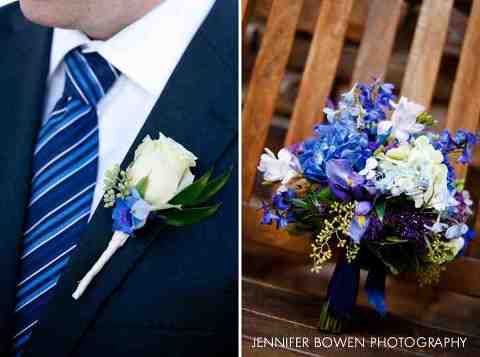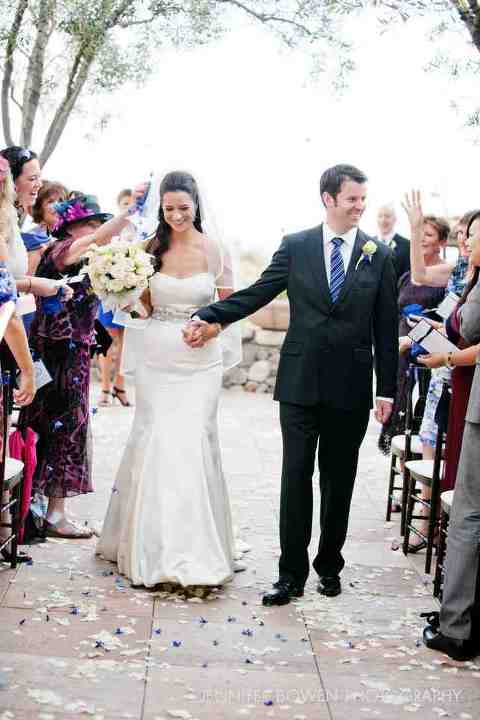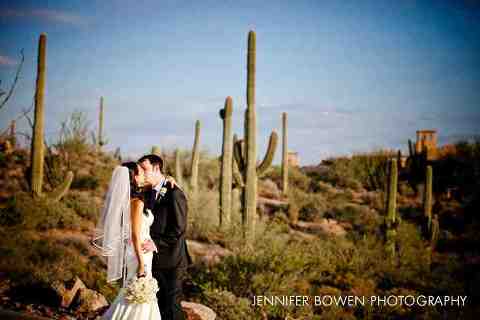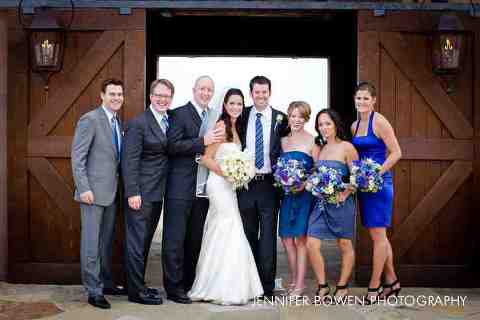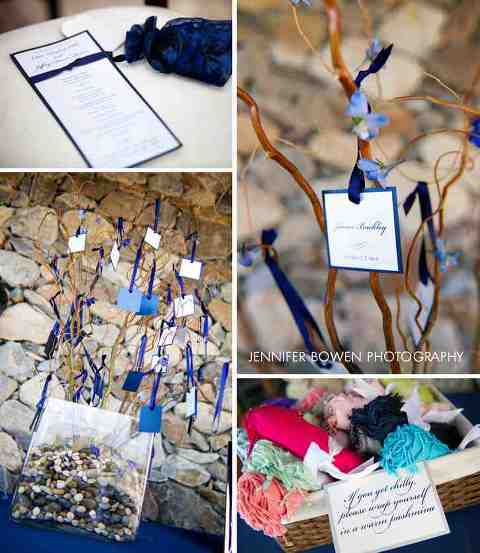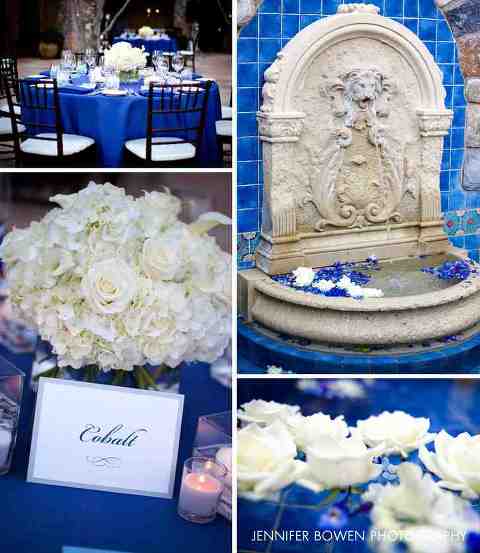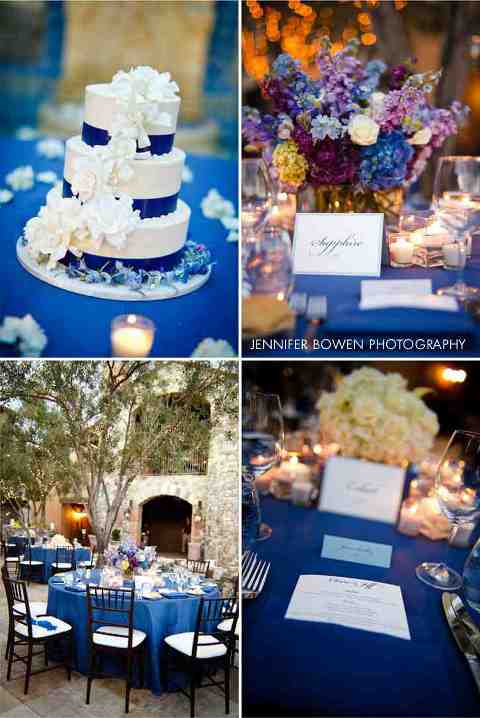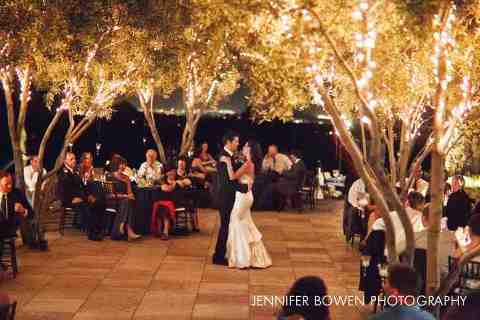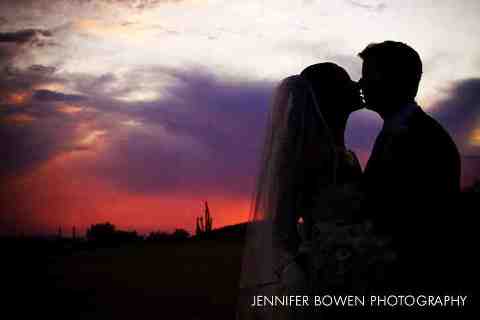 Scottsdale, Arizona based destination wedding planner and designer