Arizona Destination Weddings ~ Arizona Wedding Bands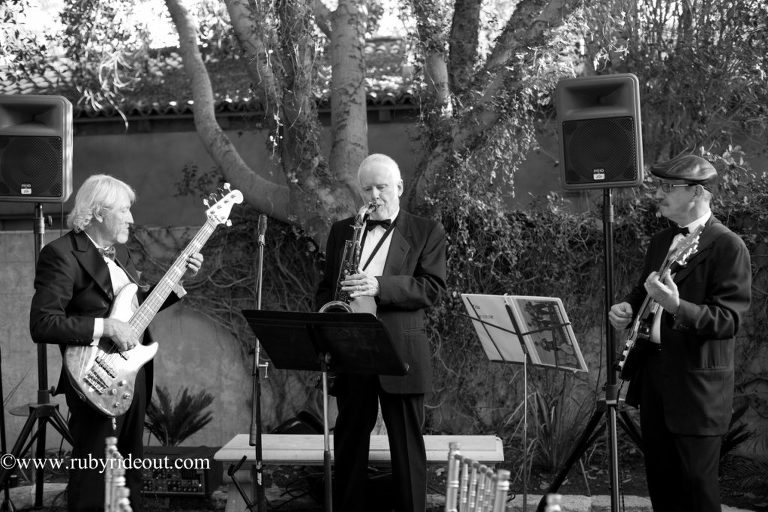 Courtesy of our gorgeous Arizona weather, our destination wedding couples are quite fortunate to have the option to dance outside under the stars for many months of the year.  Today I visited with Steve Douglas, leader of well-known Arizona band Artists in Rhythm,  and we talked about the many customized weddings that we have produced together. Here are his thoughts:
ST: Steve, I can recall one wedding that we did together where you started the ceremony with smooth jazz, got into Lebanese cocktail music and rocked Sinatra during the dinner.  As a wedding and event planner, I find that my clients are always interested in differentiating their entertainment as the night goes on.  Tell us about your business model and how you seamlessly keep this customized music together.
SD:   There are many bands out there, many are very good. They have their practiced song lists– which means they will play the same songs at each gig and if that works for the client, then all is well. I have a different take on responding to requests for music for any event whether it's a wedding, party, fund raiser, corporate event, festival or a resort function.
During the client meeting, I always ask for a song list or list of artists. For me to respond to a specific genre like country, Motown, rock, jazz is just too hit and miss. We could play great songs in those categories and play them well, but not play the ones that please the client. So I ask for their song list. From that list I know which instruments to hire, how many to hire and which players will work well with each other. That is my "customized" band. Every event is a win win and our reputation is built on that.
ST: Many of your musicians play several instruments how do you pick and choose?
SD: Not every event needs a drummer, or a client might request a male vocalist or tenor sax….so I try to work all that in. My roster of musicians is deep– I have 450 of the most talented players from the classical world, jazz players, rockers, folkies, gypsy and flamenco guitarists, harpists, bagpipers, accordionists, Native flautists and some great vocalists. My job is to make the music memorable and send the client home with a smile. After 14 years, home runs so far every time.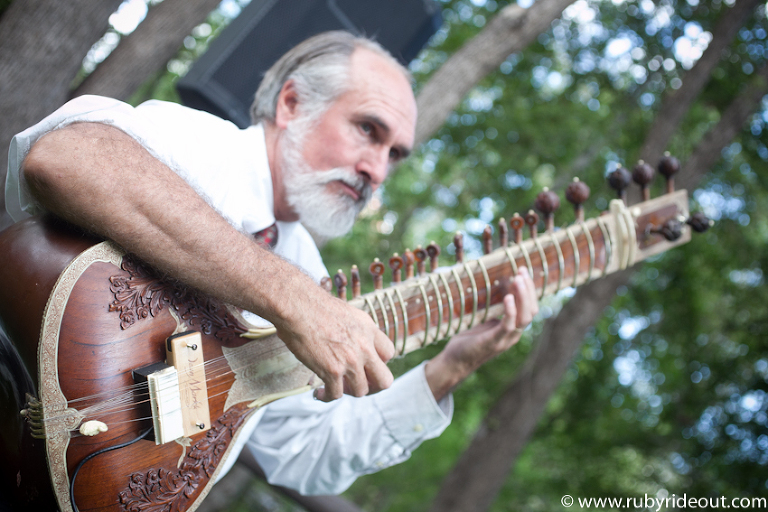 ST:  I recall one time when I called you thinking not in a million years could you book me a classical Indian sitarist in a hurry.  Not only did you find me the musician, he was based right here in Sedona, AZ!  Thank you Steve for your expertise today.
Please visit Steve at Artists in Rhythm for more information on his services or contact me at +1.480.688.1226 for your customized destination wedding planning services.
Until next time, stay calm and plan on!
Suzanne
Scottsdale, Arizona based destination wedding planner and designer